up to 50cpm Automatic Steel Pail Stacking Machine
D272-310 (mm); H300-450(mm) 15-25L
L6,110 x W1,318 x H3,570 (mm)
---
Message
Feature
Workflow
BOM
Technical Parameter
YouTube Video
PDF Download
up to 50cpm Automatic Steel Pail Stacking Machine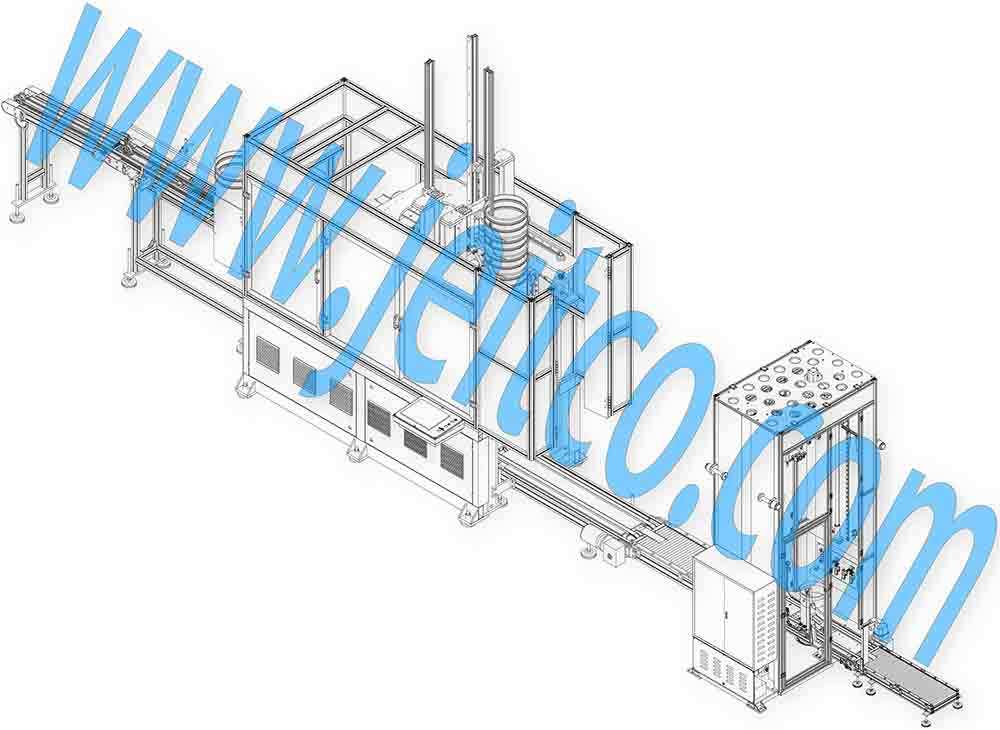 This stacking machine applies to 15-25L Pail bucket with a stacking capacity of 50pcs pail bucket per minute. It can be connected to Automatic wrapping film packing machine
Wherever the steel pail bucket welding seam and handles are before stacking, the welding seam and handles will be neat and in the same direction after stacking. It's the unique advance technique at home and abroad so far.
Adopt second-step stacking function to realize non-stop for stacking changes, which improves actual stacking efficiency. With a highest production capacity of 50 pcs Pail Bucket per minute, it applies to various matching speeds of all production lines at home and abroad.
Single lane design takes up little space.
Adopt servo-control system for circular motion lifting and flexible belt drive stacking to achieve smooth motion, accurate control and to avoid scratching during stacking. Gear drive and rack drive, etc. fail to reach such result.
Touch Panel Screen Device built-in (English language interface colorful display), and every stacking capacity is adjustable as you like. There is also auto-diagnosis function to ensure safety. Integrated and inter-locking control to achieve no-slot joint. One-key for Pail Bucket height adjustment, convenient and rapid in operation.
Support for Ethernet and remote control.
Model
MD-D50
Pail Bucket Diameter Range
D272-310 (mm)
Pail Bucket Height Range
H300-450 (mm)
Max. Stacking Height
2,700mm
Max. Stacking Speed
50CPM/Min.
Output Capacity
45CPM @ H300-380 (short can)
40CPM @ H380-450 (Tall can)
Air Supply
>800L/Min., >0.5MPa
Power Supply
10KW Three-phase 380V AC 50Hz.
Construction Size
L6,110 x W1,318 x H3,570 (mm)
Front & Rear conveyors included
Machine Weight
800kg