Canbody Tinplate Blank Sheet Transfer System for Automatic Welding Machine
Robotic Transferring Sys for food can making in Fully automatic operation
Tinplate Blanks Transfer + Feeding
D52-380(mm); Height up to 550mm
up to 1,000pcs sheets/minute
robotic for metal transfer
---
Message
Feature
Workflow
BOM
Technical Parameter
YouTube Video
PDF Download
Canbody Tinplate Blank Sheet Transfer System for Automatic Welding Machine
This machine using automatic servo and intelligent control system; high speed, stable, flexible and meet the concept of the demand of various speed; to adapt to the large range of can diameter, simple and easy to replace different types of cans.
★ Instead of manual carrying
★ Available for wide range of can size
★ Easy operation
Main Features
1. This transfer system is connected between the Duplex slitter and Automatic Side Seam Welder, which can realize automatic body blank metal sheet collecting and feeding
2. Human-computer interface, PLC system, digital control technology
3. Clean type of nylon conveyor to avoid the can body blank from oil spots.
4. Famous international brands for guide-way, bearings, electrical parts and pneumatic components
5. Different ways of transferring: linear and right-angle, it depends on the customers's factory.
Machine Name

Canbody Blank Sheet Transfer System for Automatic Welder

(Automatic Feeding Machine for Seam Welder)

Model

BT-1

BT-2

BT-3

Can Inner Diameter

Φ99 ~ Φ153mm

Φ52 ~ Φ99mm

Φ180 ~ Φ380mm

Can Height

65 ~ 265mm

50 ~ 220mm

100 ~ 550mm

Max. Production Speed

300 pieces/min

1,000 pieces/min

100 pieces/min

Blanks Sheet Thickness

0.15-0.30mm

Applications

Milk Powder Can

Beverage Can
Food Can & Aerosols

18L Big Pail

Power Supply

AC380V, 50Hz2.5KW

AC380V, 50Hz @ 5KW

Compressed Air

0.5MPa,20L/min

Machine Weight

1,200kg Approx.

Machine Dimension

L4,800 x W2,460 x H3,400 (mm)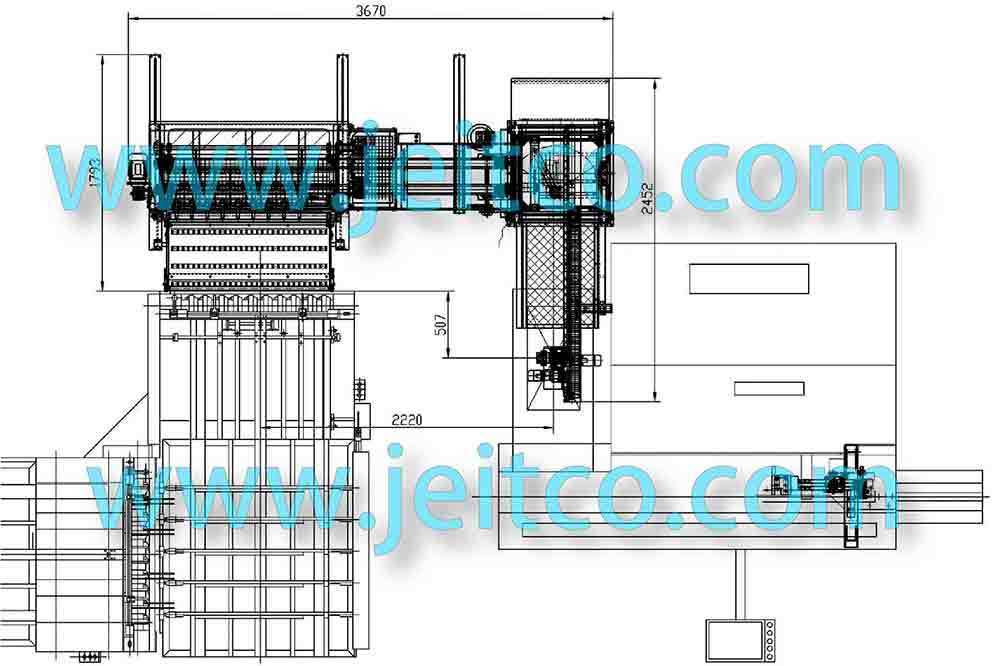 Machine Name

Canbody Blank Sheet Transfer System for Automatic Welder

(Automatic Feeding Machine for Seam Welder)

Model

BT-1

BT-2

BT-3

Can Inner Diameter

Φ99 ~ Φ153mm

Φ52 ~ Φ85mm

Φ180 ~ Φ380mm

Can Height

65 ~ 265mm

50 ~ 220mm

100 ~ 550mm

Max. Production Speed

300 pieces/min

1,000 pieces/min

100 pieces/min

Blanks Sheet Thickness

0.15-0.30mm

Applications

Milk Powder Can

Beverage Can
Food Can & Aerosols

18L Big Pail

Power Supply

AC380V, 50Hz2.5KW

AC380V, 50Hz @ 5KW

Compressed Air

0.5MPa,20L/min

Machine Weight

1,200kg Approx.

Machine Dimension

L4,800 x W2,460 x H3,400 (mm)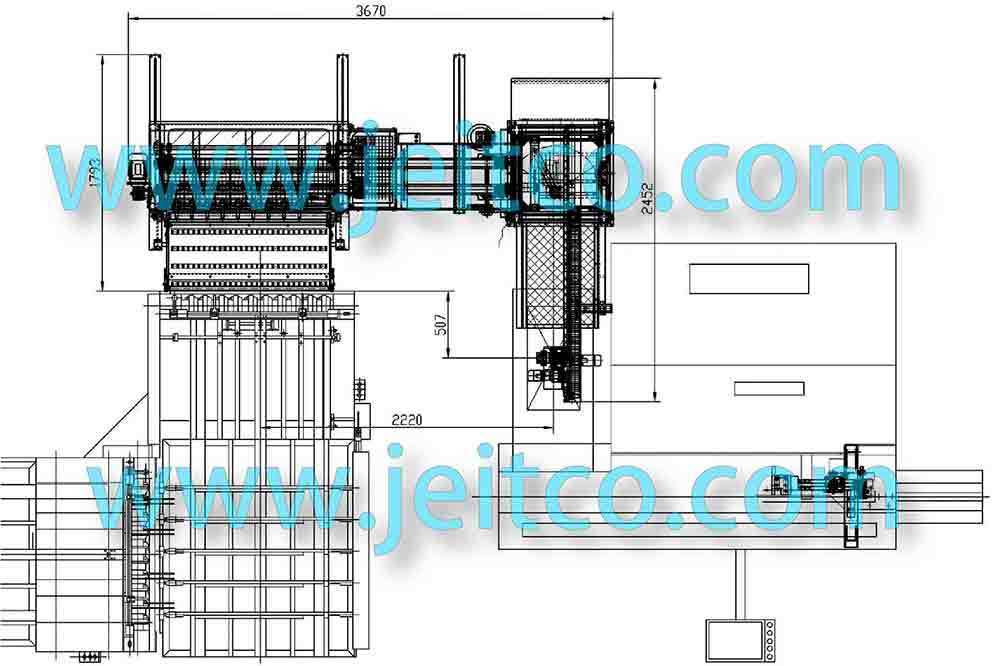 Machine Name

Canbody Blank Sheet Transfer System for Automatic Welder

(Automatic Feeding Machine for Seam Welder)

Model

BT-1

BT-2

BT-3

Can Inner Diameter

Φ99 ~ Φ153mm

Φ52 ~ Φ85mm

Φ180 ~ Φ380mm

Can Height

65 ~ 265mm

50 ~ 220mm

100 ~ 550mm

Max. Production Speed

300 pieces/min

1,000 pieces/min

100 pieces/min

Blanks Sheet Thickness

0.15-0.30mm

Applications

Milk Powder Can

Beverage Can
Food Can & Aerosols

18L Big Pail

Power Supply

AC380V, 50Hz2.5KW

AC380V, 50Hz @ 5KW

Compressed Air

0.5MPa,20L/min

Machine Weight

1,200kg Approx.

Machine Dimension

L4,800 x W2,460 x H3,400 (mm)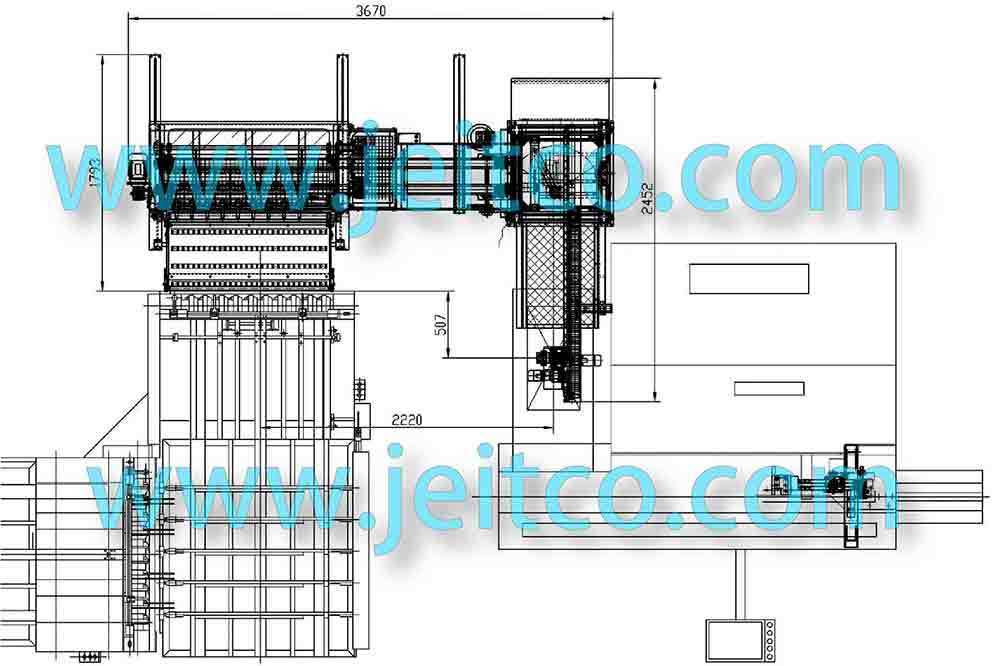 Machine Name

Canbody Blank Sheet Transfer System for Automatic Welder

(Automatic Feeding Machine for Seam Welder)

Model

BT-1

BT-2

BT-3

Can Inner Diameter

Φ99 ~ Φ153mm

Φ52 ~ Φ85mm

Φ180 ~ Φ380mm

Can Height

65 ~ 265mm

50 ~ 220mm

100 ~ 550mm

Max. Production Speed

300 pieces/min

1,000 pieces/min

100 pieces/min

Blanks Sheet Thickness

0.15-0.30mm

Applications

Milk Powder Can

Beverage Can
Food Can & Aerosols

18L Big Pail

Power Supply

AC380V, 50Hz2.5KW

AC380V, 50Hz @ 5KW

Compressed Air

0.5MPa,20L/min

Machine Weight

1,200kg Approx.

Machine Dimension

L4,800 x W2,460 x H3,400 (mm)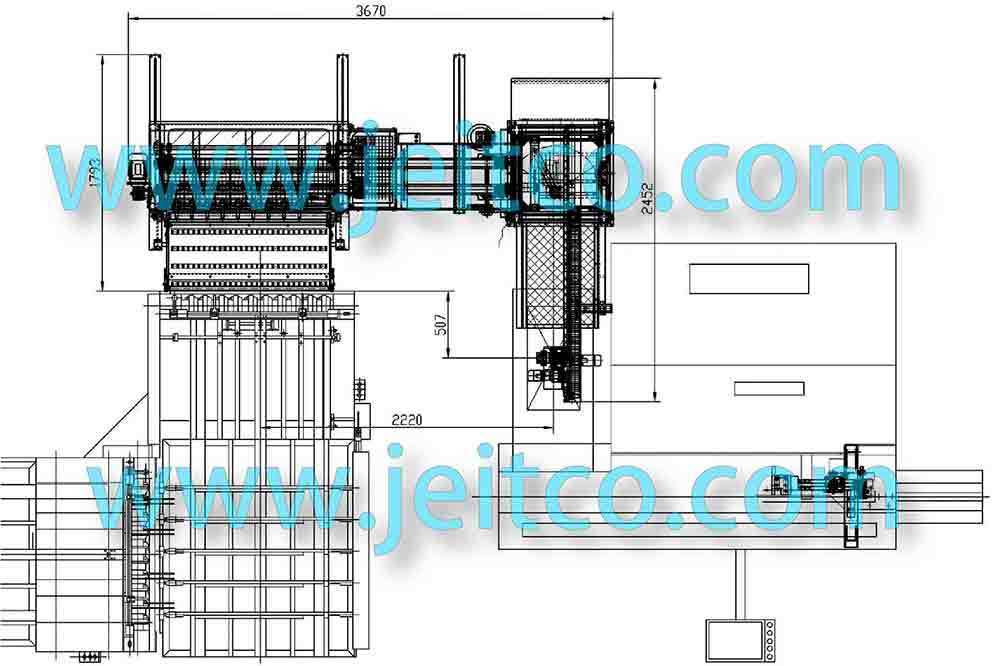 Machine Name

Canbody Blank Sheet Transfer System for Automatic Welder

(Automatic Feeding Machine for Seam Welder)

Model

BT-1

BT-2

BT-3

Can Inner Diameter

Φ99 ~ Φ153mm

Φ52 ~ Φ85mm

Φ180 ~ Φ380mm

Can Height

65 ~ 265mm

50 ~ 220mm

100 ~ 550mm

Max. Production Speed

300 pieces/min

1,000 pieces/min

100 pieces/min

Blanks Sheet Thickness

0.15-0.30mm

Applications

Milk Powder Can

Beverage Can
Food Can & Aerosols

18L Big Pail

Power Supply

AC380V, 50Hz2.5KW

AC380V, 50Hz @ 5KW

Compressed Air

0.5MPa,20L/min

Machine Weight

1,200kg Approx.

Machine Dimension

L4,800 x W2,460 x H3,400 (mm)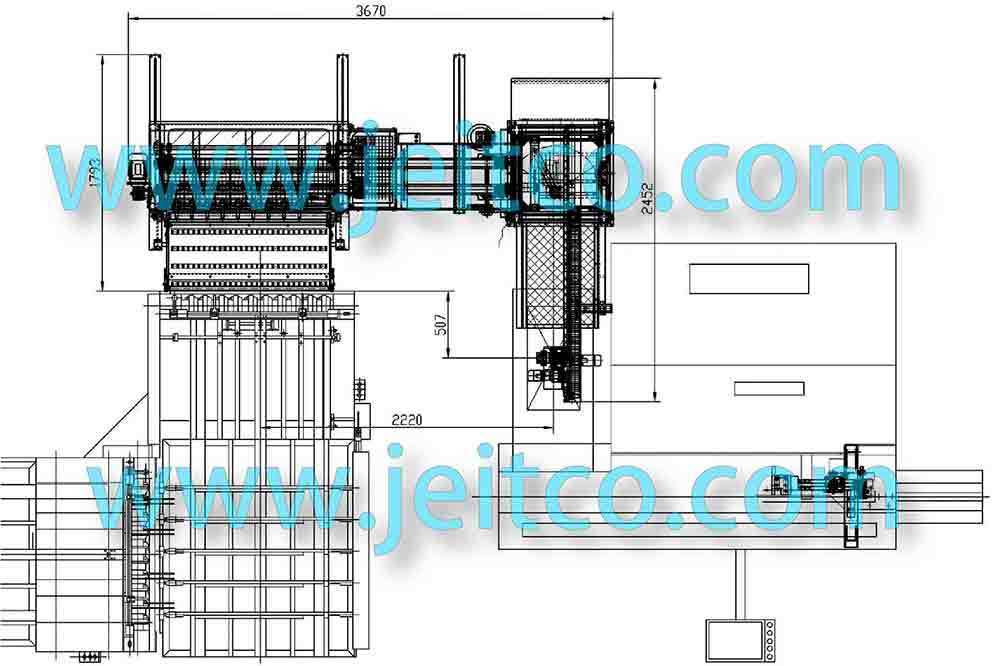 Machine Name

Canbody Blank Sheet Transfer System for Automatic Welder

(Automatic Feeding Machine for Seam Welder)

Model

BT-1

BT-2

BT-3

Can Inner Diameter

Φ99 ~ Φ153mm

Φ52 ~ Φ85mm

Φ180 ~ Φ380mm

Can Height

65 ~ 265mm

50 ~ 220mm

100 ~ 550mm

Max. Production Speed

300 pieces/min

1,000 pieces/min

100 pieces/min

Blanks Sheet Thickness

0.15-0.30mm

Applications

Milk Powder Can

Beverage Can
Food Can & Aerosols

18L Big Pail

Power Supply

AC380V, 50Hz2.5KW

AC380V, 50Hz @ 5KW

Compressed Air

0.5MPa,20L/min

Machine Weight

1,200kg Approx.

Machine Dimension

L4,800 x W2,460 x H3,400 (mm)