Feature
Workflow
BOM
Technical Parameter
YouTube Video
PDF Download
Metal Tin Can Bundler
-Using food-grade plastic wrap material polyethylene (PE) end tape, which is not only in line with food safety, but also does not fade, does not fall, recyclable, energy-saving and environmentally friendly.
-The tightness of the knot is consistent and can be adjusted arbitrarily; one-time trapping, there is no problem of scratching, scratching, deformation, etc. of the can (plugging the can, filling the can). When trapped, the can mouth pressure plate is covered to prevent foreign objects from falling into the can.
-Adapt to various tank types, easy to adjust; fault self-diagnosis, easy to operate.
-The touch screen can store a variety of product specifications and parameter packages, which can be called at any time when changing the tank type. The knot height can be adjusted automatically by one button.
-Using servo control system and frequency conversion speed regulation, precise control.
-The machine's touch screen operating system also sets a power-on password to prevent non-professionals from making random adjustments and parameter changes to the equipment, ensuring the safety of personnel and equipment.
-The host computer is set with interlocking control, which can realize linkage with the previous process equipment.
-The structure is stable and generous, and the standard is equipped with a protective cover and a safety electrical door lock, which improves the safety and the beauty of the whole machine.
Model
BKM-500
Can Diameter Range
Dia.52.3-99mm;
Dia.100-180mm;
Can Height Range
50-280mm
Effective Bundling Range
550 X 550 (mm)
Max. Bundling Capability
588# in bundle of 61cans @ 500cpm;
7113# in bundle of 37cans @ 420cpm;
9124# in bundle of 19cans @ 300cpm;
15173# in bundle of 10cans @ 200cpm;
Bundling Raw Materials
28#, 35#/45# PE Bundling Strips;
No. of Strapping Laps
2-Lap / 1-Lap
Power Supply
2.5kw 380V AC 50/60Hz Three-phase
Air Supply
>30L/Min, >0.6MPa
Machine Dimensions
L5,500 x W1,345 x H1,755 (mm)
Machine Weight
1,500kg Approx.
Optional
Function for Ethernet and remote control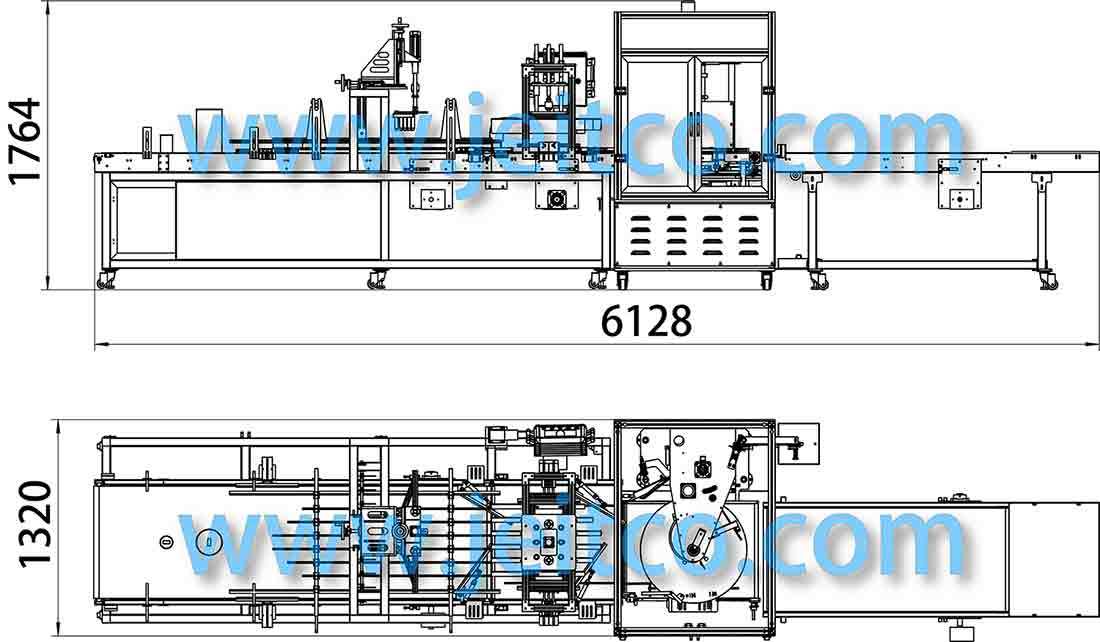 Model
BKM-500
Can Diameter Range
Dia.52.3-99mm;
Dia.100-180mm;
Can Height Range
50-280mm
Effective Bundling Range
550 X 550 (mm)
Max. Bundling Capability
588# in bundle of 61cans @ 500cpm;
7113# in bundle of 37cans @ 420cpm;
9124# in bundle of 19cans @ 300cpm;
15173# in bundle of 10cans @ 200cpm;
Bundling Raw Materials
28#, 35#/45# PE Bundling Strips;
No. of Strapping Laps
2-Lap / 1-Lap
Power Supply
2.5kw 380V AC 50/60Hz Three-phase
Air Supply
>30L/Min, >0.6MPa
Machine Dimensions
L5,500 x W1,345 x H1,755 (mm)
Machine Weight
1,500kg Approx.
Optional
Function for Ethernet and remote control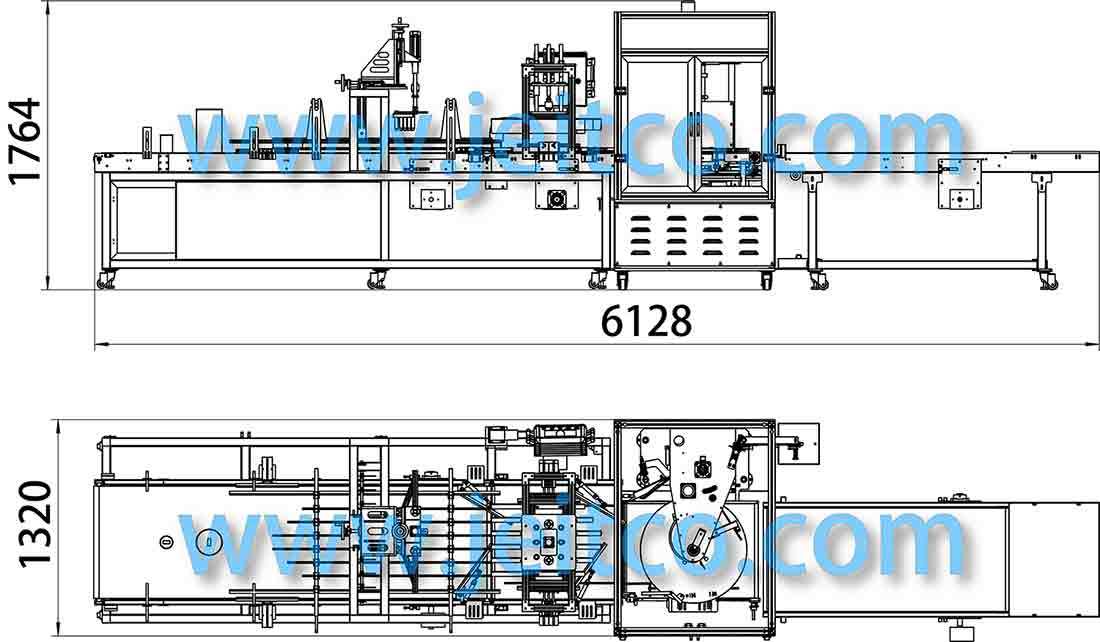 Model
BKM-500
Can Diameter Range
Dia.52.3-99mm;
Dia.100-180mm;
Can Height Range
50-280mm
Effective Bundling Range
550 X 550 (mm)
Max. Bundling Capability
588# in bundle of 61cans @ 500cpm;
7113# in bundle of 37cans @ 420cpm;
9124# in bundle of 19cans @ 300cpm;
15173# in bundle of 10cans @ 200cpm;
Bundling Raw Materials
28#, 35#/45# PE Bundling Strips;
No. of Strapping Laps
2-Lap / 1-Lap
Power Supply
2.5kw 380V AC 50/60Hz Three-phase
Air Supply
>30L/Min, >0.6MPa
Machine Dimensions
L5,500 x W1,345 x H1,755 (mm)
Machine Weight
1,500kg Approx.
Optional
Function for Ethernet and remote control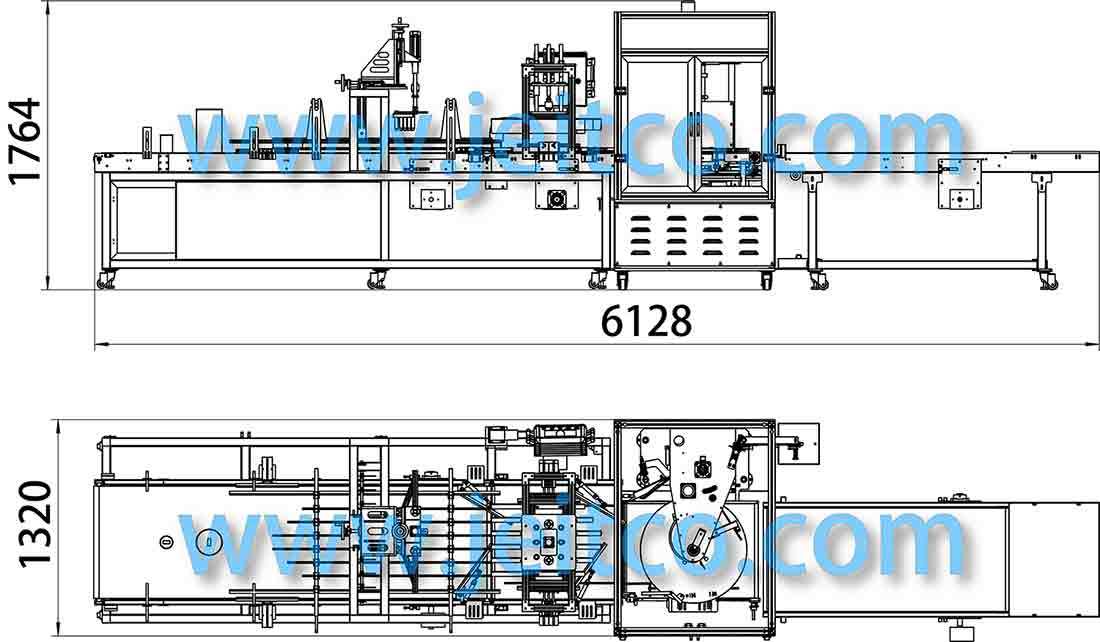 Model
BKM-500
Can Diameter Range
Dia.52.3-99mm;
Dia.100-180mm;
Can Height Range
50-280mm
Effective Bundling Range
550 X 550 (mm)
Max. Bundling Capability
588# in bundle of 61cans @ 500cpm;
7113# in bundle of 37cans @ 420cpm;
9124# in bundle of 19cans @ 300cpm;
15173# in bundle of 10cans @ 200cpm;
Bundling Raw Materials
28#, 35#/45# PE Bundling Strips;
No. of Strapping Laps
2-Lap / 1-Lap
Power Supply
2.5kw 380V AC 50/60Hz Three-phase
Air Supply
>30L/Min, >0.6MPa
Machine Dimensions
L5,500 x W1,345 x H1,755 (mm)
Machine Weight
1,500kg Approx.
Optional
Function for Ethernet and remote control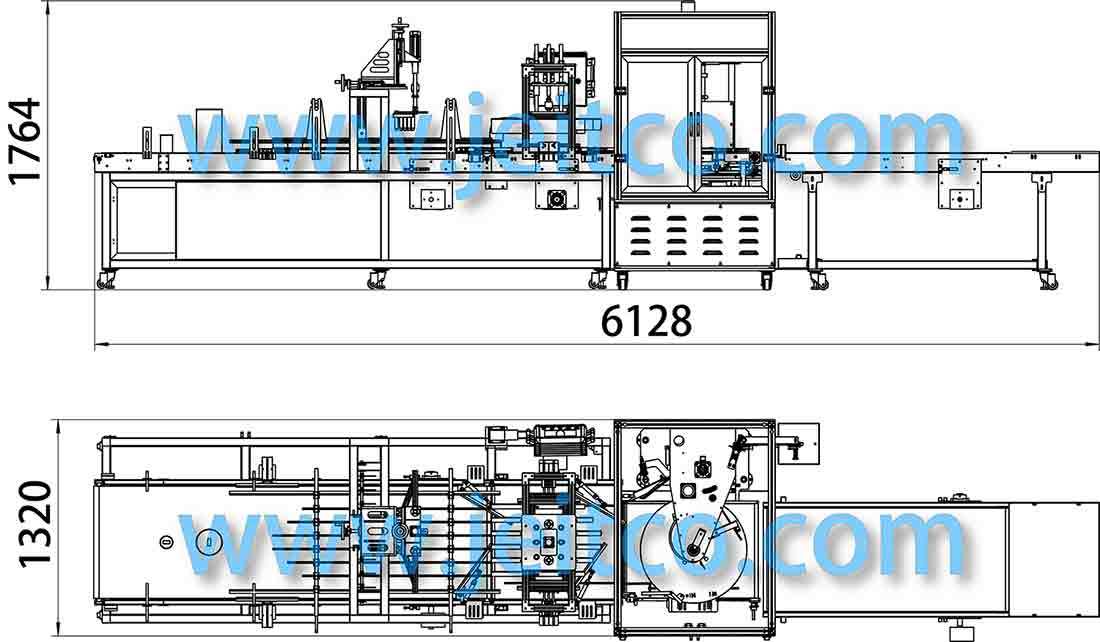 Model
BKM-500
Can Diameter Range
Dia.52.3-99mm;
Dia.100-180mm;
Can Height Range
50-280mm
Effective Bundling Range
550 X 550 (mm)
Max. Bundling Capability
588# in bundle of 61cans @ 500cpm;
7113# in bundle of 37cans @ 420cpm;
9124# in bundle of 19cans @ 300cpm;
15173# in bundle of 10cans @ 200cpm;
Bundling Raw Materials
28#, 35#/45# PE Bundling Strips;
No. of Strapping Laps
2-Lap / 1-Lap
Power Supply
2.5kw 380V AC 50/60Hz Three-phase
Air Supply
>30L/Min, >0.6MPa
Machine Dimensions
L5,500 x W1,345 x H1,755 (mm)
Machine Weight
1,500kg Approx.
Optional
Function for Ethernet and remote control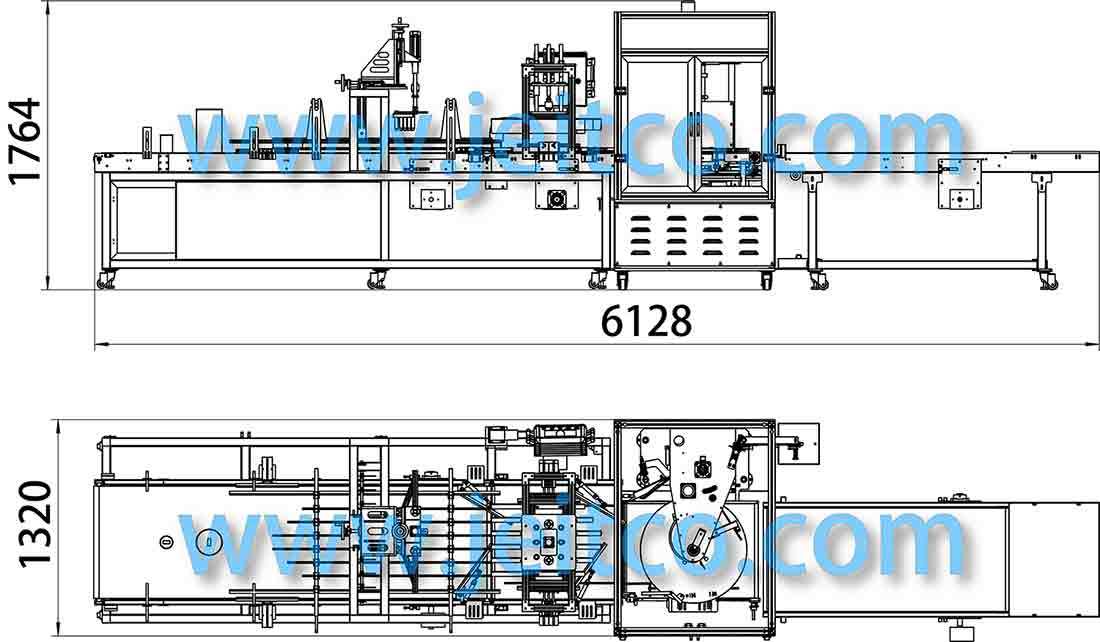 Model
BKM-500
Can Diameter Range
Dia.52.3-99mm;
Dia.100-180mm;
Can Height Range
50-280mm
Effective Bundling Range
550 X 550 (mm)
Max. Bundling Capability
588# in bundle of 61cans @ 500cpm;
7113# in bundle of 37cans @ 420cpm;
9124# in bundle of 19cans @ 300cpm;
15173# in bundle of 10cans @ 200cpm;
Bundling Raw Materials
28#, 35#/45# PE Bundling Strips;
No. of Strapping Laps
2-Lap / 1-Lap
Power Supply
2.5kw 380V AC 50/60Hz Three-phase
Air Supply
>30L/Min, >0.6MPa
Machine Dimensions
L5,500 x W1,345 x H1,755 (mm)
Machine Weight
1,500kg Approx.
Optional
Function for Ethernet and remote control